Tips For your Holiday at Home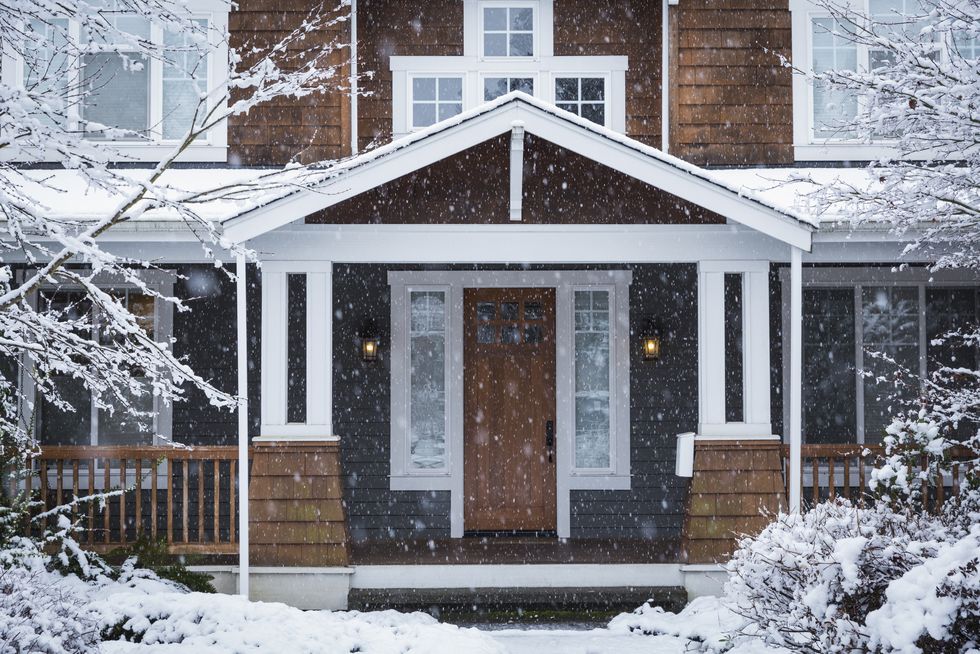 This year has been characterized by unprecedented events and continuous curve balls. Despite the restrictions, it's imperative we all take the time to make this holiday season a little extra special for those closest to us. Checking in on loved ones and wrapping your house in bright lights is essential to keep the spirit of the season, but so is preparing your house for the harsh winter conditions the new year will bring.
We understand that the thought of settling in for a low-key holiday, coupled with the daunting task of winter-proofing your house, may bring feelings of restlessness. With that in mind, we have created a list of Family Can-Dos and Winter-Proofing Must Dos, so you're able to take on the season and all that comes with it.
Embrace the occasion
When we spend special occasions with the same people we see regularly, we often fall into familiar routines. That doesn't have to be the case, though. Introduce new traditions like playing board games, baking gingerbread cookies, making hot chocolate "bombs", or Christmas karaoke competitions. In short, embrace the merriment.
It won't always be easy, but you'll find that the people close to you will appreciate your effort, and the mood will reflect that.
Winterproof your home
The cold weather is already here, but it's not too late to ensure your home makes it through the winter without incident. When you have some downtime over the holidays, complete our -step checklist. Your wallet will thank you.
Make sure your gutters are clear: Blocked gutters means accumulating meltwater in the spring, which could lead to leaks and costly water damage.
Prune plants that may be touching your house: Damp trees and branches scraping against your home can degrade siding, stone and brick, which can later lead to more costly repairs.
Check for drafts: Go around your windows and entranceways to ensure the cold air isn't getting and the warm air isn't getting out Some weatherstripping or caulking can save you a bundle in heating.
Cover or bring in your outdoor furniture: If you let snow wind and rain have their way with your patio furniture, you'll be buying a new set sooner than you'd otherwise like to.
Always keep your heat on: Prevent your pipes from freezing by keeping your thermostat at a reasonably warm temperature. Home experts suggest doing so even if you leave for extended periods of time.
Have your fireplace inspected and chimney swept: Clogged chimneys pose a major fire hazard and could lead to carbon monoxide poisoning. For safety's sake, ensure that your chimney is inspected and swept, annually.
Don't forget what's important
The things we're still able to do—the gift-giving, the meals, the holiday movies, the decorations and displays—are more important than ever this year. Enjoy every moment of them. Whatever traditions your family holds dear, there's no reason not to continue them, even if that means doing so virtually.
If we all do our part, 2021 will begin to look something like pre-2020. Let's look forward to the new year, and until then, our Capital North family wishes you a happy, healthy and safe holiday season!
If you're looking to make a move in the new year, buying or selling a property, contact our team by phone or email.