Toronto Real Estate's Year in Review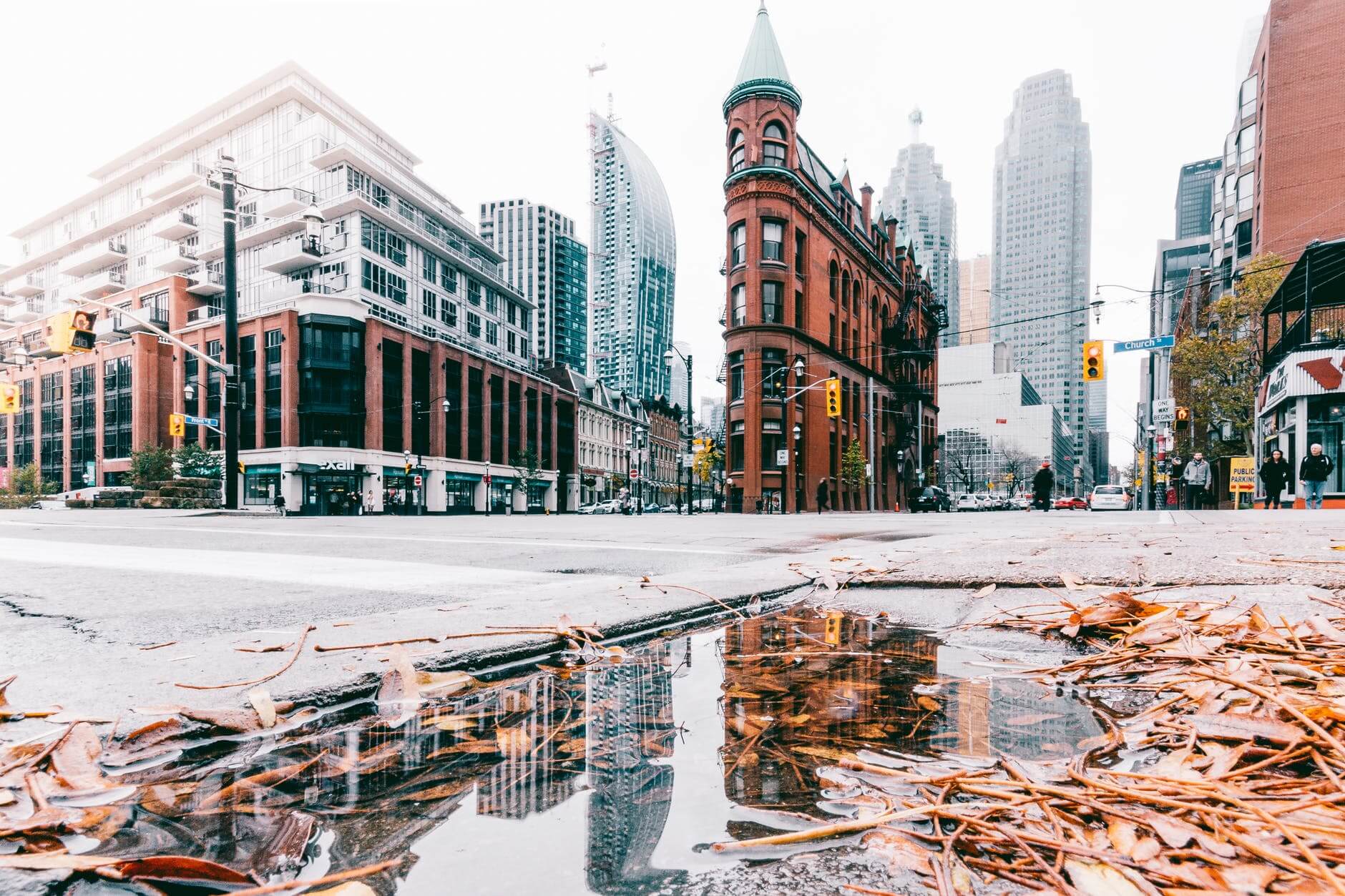 Looking back at how the pandemic affected the city's real estate in 2020 and what it might mean for the year ahead
As we all know, the Toronto real estate market faced a once-in-a-generation challenge over the past year, with all but essential parts of the economy brought to a shuddering halt for months at a time. And yet, the housing market continued to perform well, both in the city and across the Greater Toronto Area.
At the outset of the year, in January and February, not even public health experts knew what kind of a challenge we would be facing. Real estate experts predicted 2020 would see continued strong performance across all sectors prior to the arrival of COVID-19. When the full economic and public health implications came to light in March, those expert predictions began to vary wildly.
Some predicted drops in home sales as great as 29%. Others predicted it would rise nearly 10%. Neither has happened, so far. "Housing markets stayed solid across Canada in November," declared RBC Economics after a record-setting month of Toronto home sales in October.
The only exception was the Toronto condo market, which had "softened" on account of a surplus in inventory. A downturn in the rental market prompted many condo investors to sell over the previous months—or try to. According to RBC, condo listings have soared 194% in comparison to over one year ago. This has created major incentives for buyers looking to purchase in the downtown market, with price per square footage at a shocking low and inventory at a record high.
Meanwhile, the demand for detached homes across the GTA has continued to grow but, notably, fewer homeowners are selling (that same RBC report found detached home listings are actually 13% below one year ago). As a result, home prices are expected to rise 5.5% by the end of next year, according to a Royal LePage report.
This is, of course, a good thing for those who are selling, but it's not necessarily bad news for buyers either. Experts advise that the condo market will make for a very welcoming environment for new Canadians and young homebuyers. This comes as a result of rock-bottom interest rates (which are expected to stay low into 2022) in conjunction with government stimulus packages (such as the first-time homebuyers incentive).
All of which is encouraging news whether you're a buyer or seller, living in the heart of the city or outside of it.
Still, uncertainty abounds, and the economic impacts of COVID-19 will continue to imperil many livelihoods well into the new year.
According to WOWA Leads Toronto Housing Market Report: November 2020, the new year could have hopeful returns. Renewed government incentives (including the First-Time Home Buyer Program), persistently low interest rates from the Bank of Canada, and efficient plans for the vaccine rollout, all set the scene for a promising year for the GTA. However, experts warn that "…surging COVID-19 cases, further lockdowns, and a depressed job market threaten to pose strong headwinds to further growth. With a 13% (year-over-year) return, it is unclear whether Toronto's real estate market can continue its upwards climb without any real wage growth or unconventional stimulus." Opposing forecasts have led to feelings of ambiguity for the new year. The unpredictable nature of 2021 has us with doubts; though, the possibility of a post-COVID environment in the near future gives reason for optimism and hopefulness.
Are you looking to buy or sell your home? Contact us at our website.